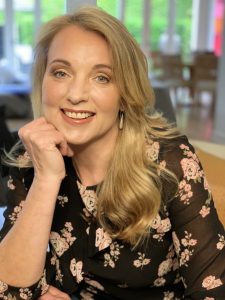 At Skindevour, we like to think of ourselves in the personal services industry and the beauty industry.
We are obsessed with skin health and it all starts with feeling good about how you look and accepting who you are – loving the skin you're in! Our goal is to educate and provide answers to your skin health questions – the two most common – why would I have a skin treatment and what would I do?  Why is simple – to establish or improve your skin health.   As to what – come and see us and we can work out a plan to suit your skin and your budget!
Our pricing philosophy is simple – to provide a pricing structure that accessible and affordable for everyone.
You don't have to buy skin packages with us to get a cheaper price– our pricing is the same for one as it is for six.  We know not everyone can afford the luxury of an upfront investment to get a cheaper price.  We know your skin will devour our treatments and home prescriptions and we know you will be back – we don't have to lock you in.
We don't do laser hair removal specials either – you can count on us for everyday pricing for all laser treatments – competitive and reliable – you will pay the same price for additional treatments as you did for your first treatments and don't have to rely on waiting for a monthly special to continue your treatment.  With the latest 2020 technology, the results will not disappoint!
Who are we for?
We like to think we're for everyone however the reality is the customer base is majority female. I have built up a solid following of women around my own age (50ish and fabulous) who want to be treated by a person the same age, have the same person treat them every time and be known as a person, not just another customer number.  The business is built on referrals and I have many family's and friends all connected with each other as my customers.  It would be great to welcome the WOW members into this circle!
What are our Services?

Our services include laser hair removal, laser skin rejuvenation, cosmeceutical grade peels and vitamin infusions, skin needling, phototherapy, microdermabrasion, RF skin tightening, body contouring teeth whitening and spray tanning and more!
Contact Details:
Website
Address:  Level 1, 943 Burke Rd, Camberwell.
Phone Number:  0405 027 423
Email: info@skindevour.com.au