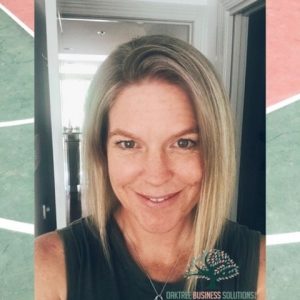 OakTree Business Solutions is a local Office Admin Support business based in Canterbury.  We are led by Director Kirsty Spender who specialises in Accounts, Business Operations and Marketing.  To satisfy her creative side, she loves dabbling in Event Planning and has a new found love of Website Building.  Josie Roker is our Digital Marketing guru who specialises in Industry Newsletters and Direct Mail Marketing Communication, Writing Copy, and Social Media Planning and execution, she also loves Data Entry and Data Management.
What makes us different to other office support businesses is that our employees are based in Melbourne's Inner East. We are happy to meet virtually or face to face depending on our clients' needs. We also offer fully flexible support on an hourly rate to small/medium business which gives the organisation the ability to flex up or down depending on their business needs.
Who are we for?
OakTree is for Small to Medium businesses who need support but are not yet ready or may not want the headache of putting on an actual Administration Team member. We can offer the flexibility and extra support needed in order to grow their business.
What are our Services?

We offer a range of services including:
– Office Services
– Social Media Marketing
– Account Management
– Website Updates & Maintenance
– Event Management & Procurement
– And More…
Contact Details:
Address:  207A Canterbury Road, Canterbury.  3126.  Victoria.
Website
Phone Number:  0421 711 077
Email: kirsty@oaktreebusinesssolutions.com.au
Email Josie:  admin@oaktreebusinessolutions.com.au