At WoW, we believe in facilitating women to connect with other women and businesses in the local area. We host regular Networking Events for you to come along and make contact with local women and promote your business in a relaxed and enjoyable environment, or if you would just like to make new friends.  You don't need to be a business owner or a mum to come to our Events, we welcome all women of all ages and diversities.
You also don't need to be a WoW Member to attend one of our events, but our WoW Business and Social Members will always have priority booking tickets first, a discount on tickets and some of our Events sell out fast.   We look forward to seeing you at one of our events in 2024!
NETWORKING LUNCHES FROM FEBRUARY TO DECEMBER 2024

Join us for lunch, networking with other like-minded women, whether you're a business woman or looking to connect socially with other women.
Book on your own, or bring a girlfriend or colleague.  Non-Members are most welcome and encouraged to attend so you can check our our Business & Social Network!
At the Auburn February 2024 Lunch there is the opportunity to introduce and promote your business to other attendees for 2 minutes. Lunch at our Hawthorn Event includes a main course & a glass of wine/champers/soft drink or a tea/coffee.  The Menu changes every few months, but there is always a Vegetarian and a Gluten Free Option.  You may purchase extra drinks at bar prices.
At the Suburban-Ringwood lunches purchase your own meal/drinks from the a La Carte Menu. Everyone pays on the day for what they purchase individually. The expectation is that you buy lunch to attend and network.
There is limited availability, so don't delay booking!
8th December 2023 is a Members Only Christmas Lunch.  Join as a Member here to attend.
Hawthorn Dates:   First Date Feb 16th.    Book Here.    See you in 2024!
Ringwood Dates:  See you in 2024!   Book Here
_______________________________________________________________________________________________________________________________
THE NATIONAL – RICHMOND
EAST-MEET-NETWORK.  FEB 29TH, 2024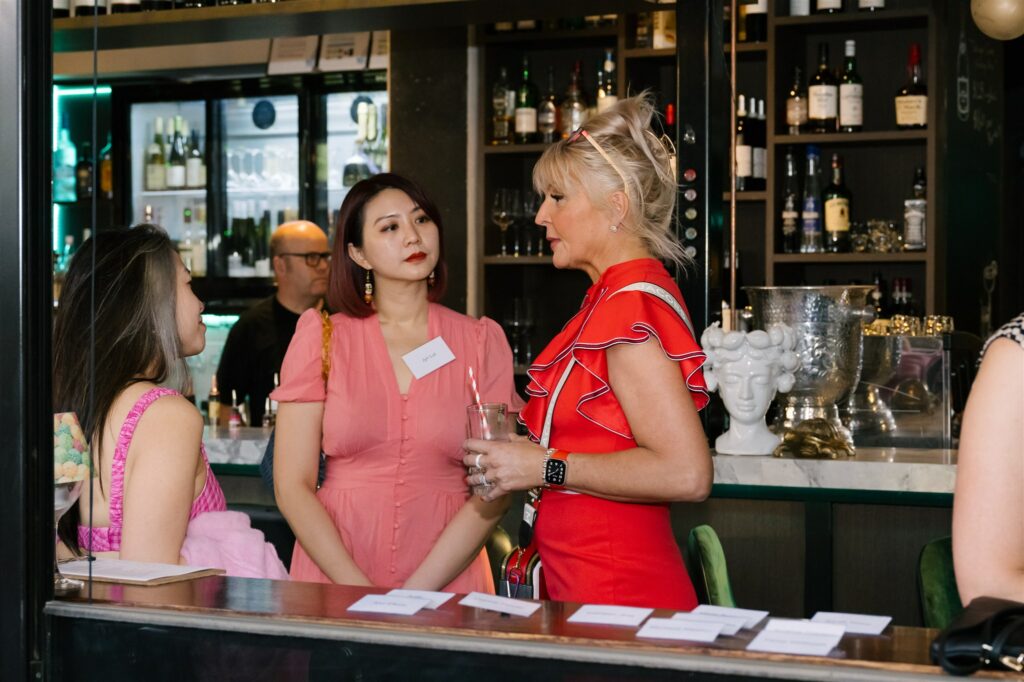 Join WoW Business and Social Network for a Networking Event in our own private function area at The National Hotel, located in the vibrant inner Melbourne Suburb of Richmond. The menu is inspired by the delicious flavours of Asia with a modern twist and is accompanied by an extensive drinks list.
Includes:
– Canapes and Cocktail type food. Mini tarts for dessert, From Shiitake mushroom & cheese croquettes, lamb kebab skewers, Southern Fried chicken & slaw sliders and much more. Gluten Free, Vegan & Vegetarian options available.
– Networking
Purchase drinks at bar prices.
Book on your own, or bring a girlfriend or colleague. Meet other like-minded women whether you're a business woman, employee, or just interested in expanding your social network, we've got you covered!