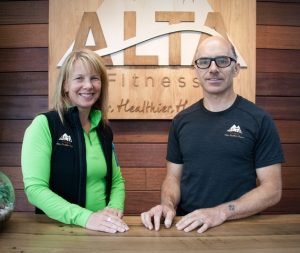 ALTA Fitness, based in Canterbury, is a small family owned business.  Linda and Jean-Claude are passionate about what they do.  There is no franchise, no gimmicks, just an upfront and honest fitness studio.  We really care about our clients and we love sharing what we have learnt with them and our broader community.
Who are we for?
ALTA Fitness is not just for high performing athletes, programs are tailored to anyone wanting to 'raise their game' or have 'another go' after a career break.  We also work with clients recovering from sports related injuries, as well rehabilitation after surgery such as for hip, knee or shoulder injuries or those who have suffered strokes, heart attacks and other misfortunes of health.
What are our Services?
Personal Training

Small Groups

Rehabilitation

Coaching
Contact Details
Business:  Alta Fitness
Phone:  (03). 9077 8946 or 0410 544 759
Email:  contact@altafitness.com.au