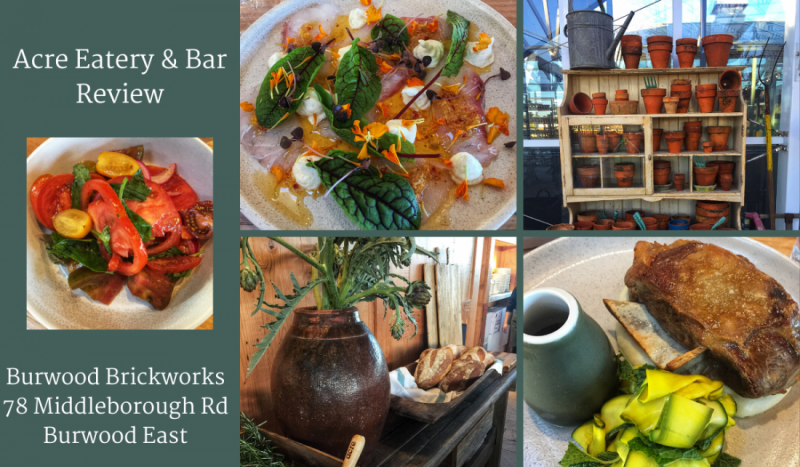 Acre Eatery & Bar Review – Burwood Brickworks
Women of Whitehorse was delighted to attend the pre-launch dinner of new local, Acre Eatery & Bar. Situated at the Burwood Brickworks development, Acre is an exciting concept modelled on Sydney's hugely successful farm-to-table Acre Eatery Camperdown. The old brickworks site is soon to be fully transformed into an environmentally sustainable community featuring homes, parkland, retailers, cinemas and an urban rooftop farm and dining area. The farm itself comprises trees, herbs, edible plants and flowers, worm farms and a hydroponic greenhouse all sustained by organic waste and natural fertilisers. There are also quail coops, beehives and a henhouse, alongside an event space set within a rustic olive grove. Housed inside the glasshouse, an all-day café, in addition to the restaurant and bar (where we dined), will be supplied by the kitchen garden. Anything not able to be grown onsite will be sourced from suppliers with a similar ethos to that of Acre.
The focus here is on fresh seasonal produce, so the menu will change regularly and be devised according to what is available. Simple, colourful and unintimidating is chef Brad Simpson's vision for the food and the menu is designed with sharing in mind. The feel of the restaurant is very much that of an agrarian country kitchen, which is reflected in the type of food you can expect to see on the menu. The space is warm and inviting with spectacular views across the Eastern suburbs to the Dandenong ranges. There are gorgeous vignettes featuring earthenware pots, fresh loaves of sourdough, herbs and basketware. Table settings are uncomplicated and homely featuring rustic crockery and simple napery.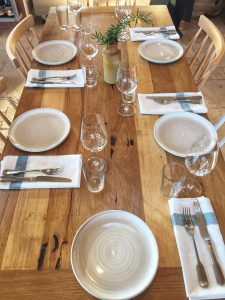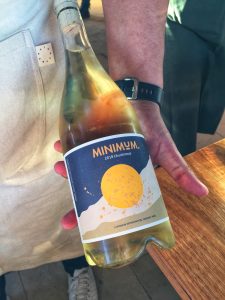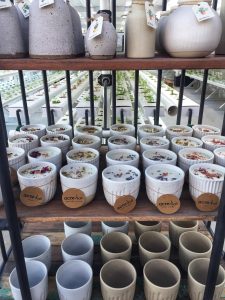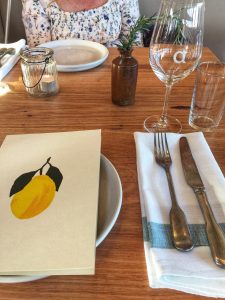 We were invited to select anything from the menu so we chose to order a number of dishes to share, starting with the crudo of local snapper, citrus, chilli, horseradish and the charred mixed zucchini, whipped goats curd, dukkah. We thoroughly enjoyed both dishes, the stand-out for me the snapper, which was absolutely delicious and paired beautifully with the delicate horseradish cream. We then chose the slow roasted lamb shoulder, almond skordalia, mint, zucchini pickle and three sides – an heirloom tomato and basil salad, steamed vegetables with salsa verde and some Acre sourdough. The lamb shoulder was cooked to falling off the bone perfection, the creamy skordalia and mint sauce a consummate foil for the richness of the meat. The tomatoes were among the sweetest and tastiest I have ever eaten. Our meal was nothing short of delightful.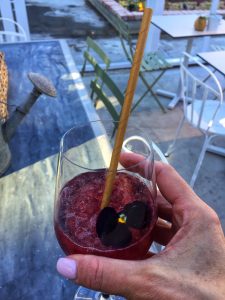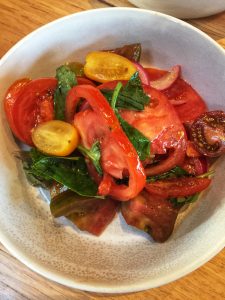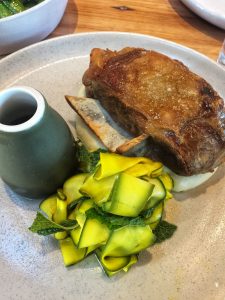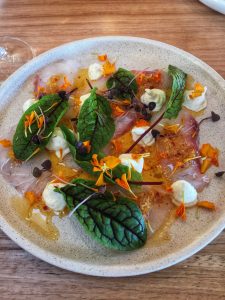 To be perfectly honest I'm more of a cheese than dessert girl but needs must when dining with a sweet tooth so onward we went to the Desserts menu. The highlight, a chocolate fondant, because what's not to love about a soft centred chocolate pudding served with salted caramel? We also tried the cannoli and a cherry souffle served with white chocolate sauce. If you're someone who likes to finish your meal with a sugary something, I don't think any of the desserts will disappoint.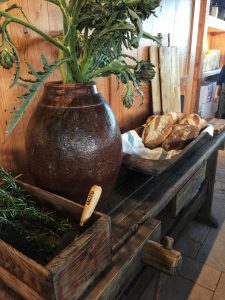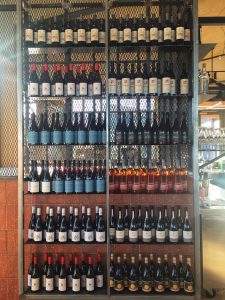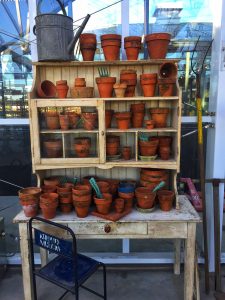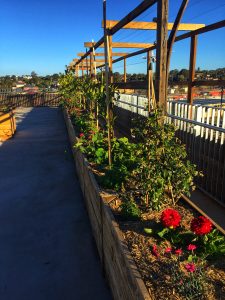 The provenance of food is important here, so diners are invited to see and consider where their food comes from. With this in mind, plans are afoot to host workshops covering topics like fermenting, cheesemaking and pickling, so watch this space.
In the meantime, take your loved ones for a trip to the farm and enjoy everything on offer at this ground-breaking slice of country in the city. Friends, you won't be disappointed.
Acre Eatery & Bar
Open Wed – Thurs 5.30 – 10pm, Fri 12 noon – 10pm, Sat 10am – 10pm, Sun 10am – 5pm
Acre Café
Open Mon – Fri 7am – 6pm, Sat/Sun 8am – 6pm
https://www.acrefarmeatery.com.au/about-us
December, 2019.