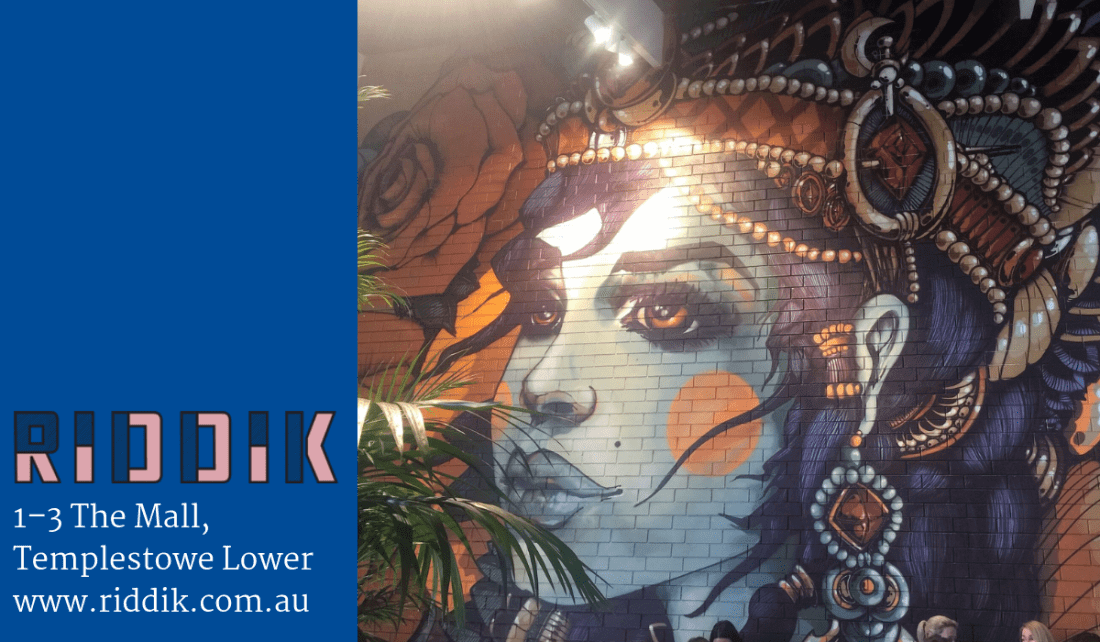 Cafe Review: Riddik – Lower Templestowe
Named for Vin Diesel's 2006 movie of the same name; Riddik is a welcome addition to Melbourne's leafy eastern 'burbs. Nestled at the rear of Macedon Square in Lower Templestowe, Riddik is at home in a large airy space with lofty ceilings and features a spectacular piece of street art on the back wall. There is oodles of room inside; choose from seating at small tables, large street-facing booths or pull up a stool at the retro brick bar.
Riddik is an all-day diner with a hole in the wall for takeaways if you've no time to linger. The breakfast/lunch menu is extensive, with a whole section dedicated to every variation of eggs bene you could dream of. There are also breakfast salads, fry-ups, more burgers than you can poke a french fry at, as well as all the old faves – smashed avo, sourdough toast and banana bread.
Dinner available from Wed thru Saturday serves up classics such as chicken parma, chilli glazed beef ribs, and a Cape Grim eye fillet. A kids menu for both breakfast/lunch and dinner will ensure the little people are happy too.
Coffee is roasted by Code Black, tea is via the Tea Drop and there is a good selection of cocktails, beers, wines and spirits if the mood takes you. A cabinet chock full of delicious looking cakes and sweets greets you on arrival alongside the friendly and efficient wait staff. Servings are hearty, and prices are on par with any decent café this side of the city.
I chose a roast pumpkin, blue cheese and grilled pear breakfast salad and my companion the zucchini, kale, feta and mint fritters, each with the optional addition of poached eggs. Both got the thumbs up from us for being tasty, filling and good value.
On my next visit I'll be making a beeline straight for the toasted waffles with bourbon – I can hardly wait!