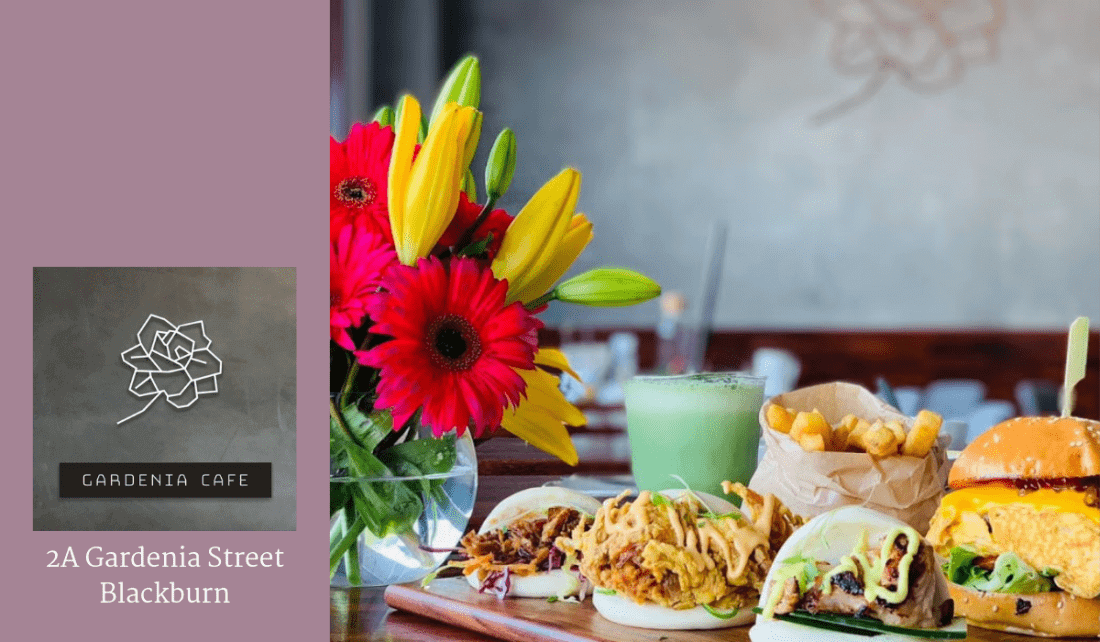 Cafe Review: Gardenia Cafe, Blackburn
Situated on its namesake Gardenia Street in Blackburn, brand new Gardenia Café is housed in a compact shopfront. Like the space, the menu is small but solid and features reliable favourites alongside a handful of contemporary offerings with a distinctly Asian leaning. Think tempura vegetables, Sriracha sauce and Asian slaw. In addition to the breakfast and lunch menus there's also a simple sandwich menu if that's more your thing.
The day I visited we ate from the lunch menu. I chose the Bao Bao Bao, comprising three steamed buns containing marinated chicken, pulled pork with slaw and soft shell crab. I swapped out the crab (I know, I know….crustacean lovers avert your eyes) for a second chicken bun, but pincers aside, I have to concede that the crab at the next table in all its deep fried glory, did look tasty. My lunch buddy chose the Ramly Burger, an enormous burger of the classic variety accompanied by the biggest beer battered chips I have ever clapped eyes on. I'm happy to report they were pretty big on yum factor too. Overall both dishes were enjoyable, portions generous and service friendly. Other dishes that caught my eye were the Smoked Salmon with Vegetable Kakiage and the Vegetarian Soba Noodles. I'll keep those up my sleeve for next time….
Coffee is St Ali and mine was excellent. Pair yours with a delicious Butterbing cookie sandwich or fluffy pancakes with matcha ice cream if the mood takes you.
Gardenia Café is a welcome addition to Blackburn Village and is open for breakfast and lunch Monday to Sunday.
January, 2019.