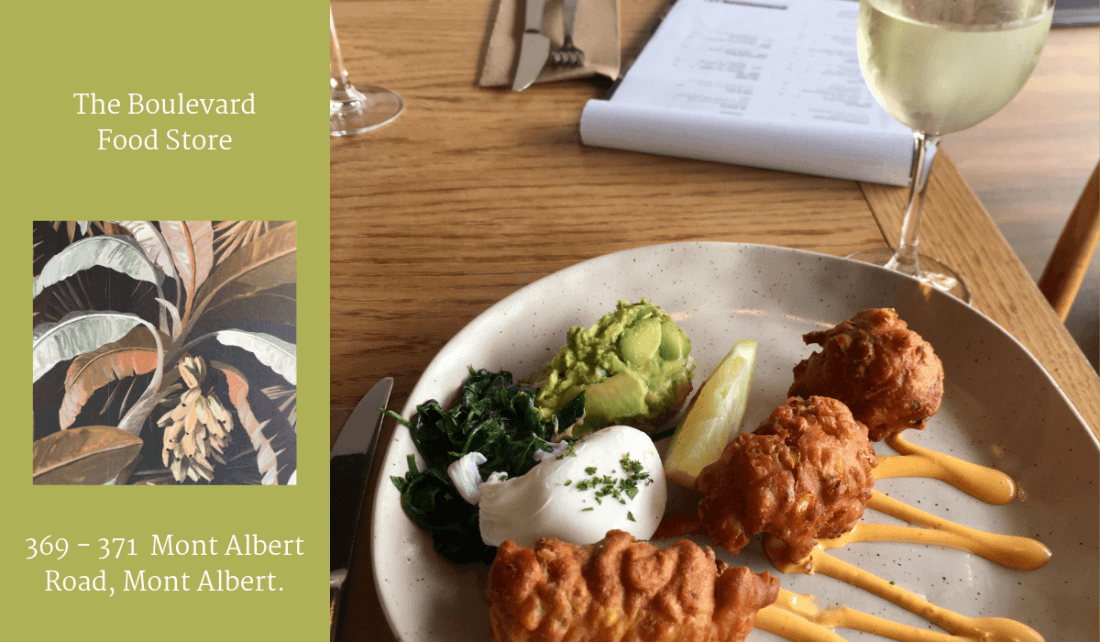 The Boulevard – Mont Albert. Cafe Review
Around the corner from the quaint Hamilton Street shops in well-heeled Mont Albert, there's a new spot for the locals to enjoy their coffee. The Boulevard Food Store is brought to you by the owners of The Boulevard Montsalvat, which I discovered recently is a popular place to be on the weekend. On a side note, if you haven't visited the Montsalvat artists' colony in Eltham, get yourself there STAT. The colony is incredibly beautiful and has a fascinating history. Back in Mont Albert though, when you walk in the door you are greeted by the most fabulous banana palm wall paper, apparently all the way from Old Blighty. It is a gorgeous touch and provides the back drop for a simple but tasteful interior.
The space is part café and part food store with a small selection of homewares and packaged gourmet foods available to purchase. The beautifully curated display makes for a colourful and aesthetically pleasing feast for the senses whilst you peruse the menu.
The food reflects the décor and is classic, reliable restaurant fare. There's not a whiff of molecular gastronomy or tricked up food here, it's simple and tasty. Offerings include smashed avocado, eggs Benedict, Dr Marty's crumpets, salt and pepper calamari and a Southern fried chicken burger. There are focaccias, toasties, bagels, specials and kids' meals available and on Friday and Saturday evenings tapas is on the menu.
On a recent lunch date with friends we chose between us the sweet corn, zucchini and dill fritters, cauliflower and cheese croquettes and the toasted brioche bun with fried egg, bacon and cheese. The Boulevard is a licensed venue so if you've got something to celebrate (or not) you can savour your meal with a cheeky glass of something from the drinks menu. A French rose was the perfect pairing for my croquettes, which I heartily enjoyed. Rounded off by an excellent coffee for the road, I left completely satisfied.
The Boulevard Food Store is open Mon – Thurs 7.30am – 5pm, Fri 7.30am – 8pm, Sat 8am – 8pm and Sun 8am – 5.30pm.
May, 2019.